Too few South Africans living with HIV achieve viral suppression. Although advances in antiretroviral therapy (ART) have reduced illness and death for people with HIV (PWH), ongoing evidence show gaps in the HIV continuum, including poor tablet taking / adherence and low retention in care, particularly in the first 4 months after ART is started.
Those who miss doses are often later lost to care.  We need to identify people with HIV (PWH) at risk of treatment failure more rapidly than current systems allow, before they leave care or develop drug resistance; and support these people to keep them in care at optimal adherence levels.
We address both problems by the synergy of two projects: a highly efficient, locally-informed randomised study, called SUSTAIN, together with this EDCTP-funded project (RETAIN). Both are being conducted in two resource-poor communities in Cape Town, South Africa (Gugulethu and Philippi).
The parent SUSTAIN study will evaluate two improved, but feasible, methods of flagging and contacting those people with poor adherence earlier than the current standard of care (raised viral load); namely
missed clinical visits / missed medication pick-ups, and
real-time electronic monitoring of adherence with the Wisepill RT2000 device
Standard of care would flag poor adherence based on a raised viral load twice in the first year.
Missed clinic visits or medication collection allows us to flag poor adherence up to 8 times in the first year; and missing doses noted by the Wisepill device can flag poor adherence every week of the first year on ART.
The RETAIN study adds intensive therapeutic monitoring to all those flagged with adherence lapses so as to clearly describe the viral load status and drug concentrations in those struggling to adhere, and to show the immediate benefit of adherence intervention.
Both studies will contribute to the implementation of an enhanced version of the packaged adherence intervention already in place in antiretroviral clinics. The study team will assess the impact of this earlier flagging and adherence intervention both on immediate adherence behaviour and drug concentrations (short and long half-life moieties) (RETAIN); as well as on the longer-term outcome of viral suppression at 12 months (RETAIN) and 24 months (SUSTAIN).
In addition, through the mentorship component of this Fellowship, a Nigerian Trainee Fellow has designed a pilot study to explore whether a medication adherence app (Lu Dedoo) can improve ART retention and adherence in newly diagnosed adolescents living with HIV in Benue state, Nigeria. Both projects support health and well-being for all at all ages, compatible with SDG3.
Through the collaboration and teamwork engendered by this Fellowship, the careers of four African researchers are being promoted: the Senior Fellow and  the Trainee Fellow (ongoing from 2021-2025), a PhD student (2023-2025) and a Masters student (2023-2024); thus increasing research capacity in Africa.
This project TMA2019-SFP2812 is part of the EDCTP2 programme supported by the European Union.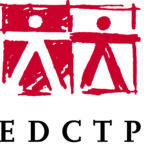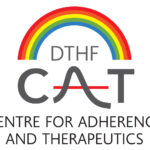 The study is registered on the South Africa Clinical Trials Registry: DOH-27-0522-8981 (https://sanctr.samrc.ac.za/ ). Search for "RETAIN" under Trials.
The informed consent forms and study protocol have been included for download below.